Whether you are new to the ski buying process or you are just looking to make sure you buy the right Argent ski. We've got a step by step guide for you!
STEP 1: WHERE WILL YOU BE SKIING?
When buying a new pair of skis, you need to ask yourself where you will be doing most of your skiing. There are 4 different areas of skiing.
1. Groomers - Groomers can also be called Alpine or Piste. Basically this is anywhere at a ski resort that is groomed.
2. Backcountry - backcountry skiing is done without a lift. Skiers hike up to a high point and ski down through rees, drops and other terrain. Essentially it is just you and the mountain. No tracks, no ski patrols.
3. Sidecountry - Sidecountry are areas inside a ski resort that isn't groomed. Usually these areas are just outside the resort boundaries and accessed through marked gates.
4. Terrain Parks - terrain parks are man-made parks with jumps, pipes, rails and other obstacles where skiers perform jumps and stunts.

Understanding where on the mountain you are going to be spending your time is important to understand what type of skis would be best for you.
STEP 2: WHAT TYPE OF SKIER ARE YOU?
Now let's talk through which skis work best in which areas of the mountain you'll be skiing. We've classified our skis under 5 different categories:
All-Mountain - like the name suggests, all-mountain skis are the most versatile skis and are designed to work across all areas of the mountain (Groomers, Side-country and Parks). If you only have one pair of skis, all-mountain skis are for you. You'll feel confident going from a groomed run, to the powder, to the trees and back again.

Big Mountain - big mountain skis are designed for backcountry and side country skiing. These skis enable the best skiers to charge hard and turn all of the mountain into a big, beautiful playground. These skis are designed for experienced skiers looking to add some style and skill into their skiing.

Groomers - groomer skis are designed for on-trail performance. They allow you to cruise down the big open runs and make the slow and easy turns. Argent doesn't make any dedicated groomers as you can get the same feel from good all-mountain skis.

Park - park skis are designed to do flips, spins, jumps and just have fun in the terrain park. These skis can also be good for natural terrain parks found off trail and in the backcountry.

Powder - powder skis are designed for those deep powder days. They allow you to float, pivot, turn and feel like you are floating on air.
STEP 3: DETERMINE YOUR SKI SIZE
Once you've decided where you will be skiing and what type of skis you want, it is important to get the right size. Skis come in different lengths depending on your height, your level of experience, and where you will be skiing. Generally when holding the ski straight up you want the tip to come somewhere in between your chin and your forehead. If you are less experienced and want to go a little slower, get skis that are around your chin. If you are very experienced and want some speed, get something closer to your forehead or even a little higher.
The width of the ski is measured by how wide the ski is underfoot. This is called the waist of the ski and is measured in millimeters. The narrower the waist the sooner you can get on edge to get the turn in. The wider the waist the more surface area you'll have to help you float through powder. The waist size is generally the biggest differentiator between the types of skis.
Groomer skis are under a 90 mm waist.

All-Mountain and Park skis are between 90-106 mm.

Big Mountain skis are between 107-112 mm.

Powder skis are above a 112 mm.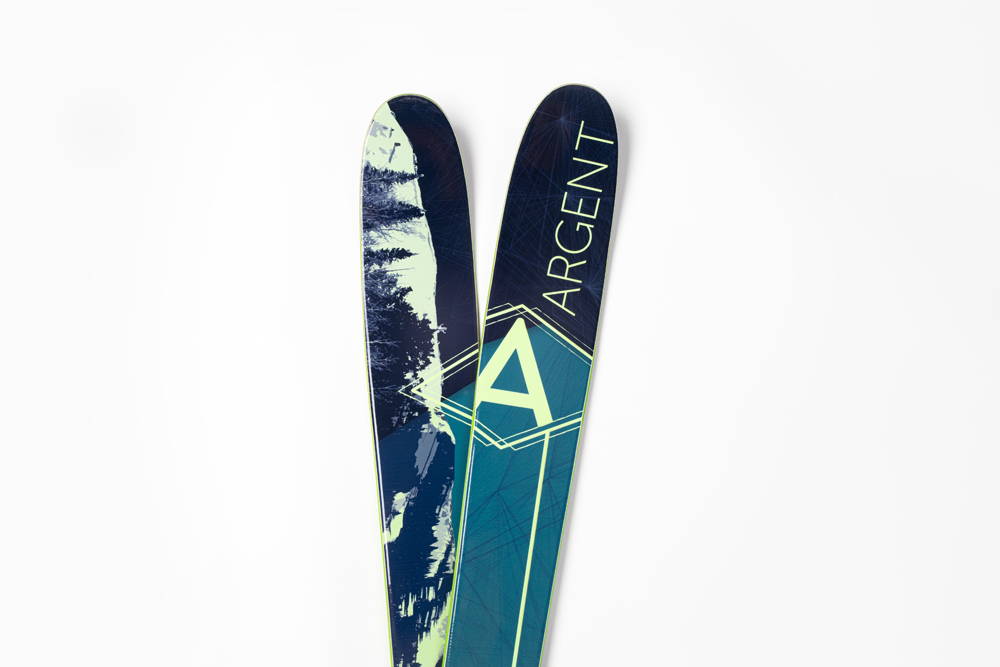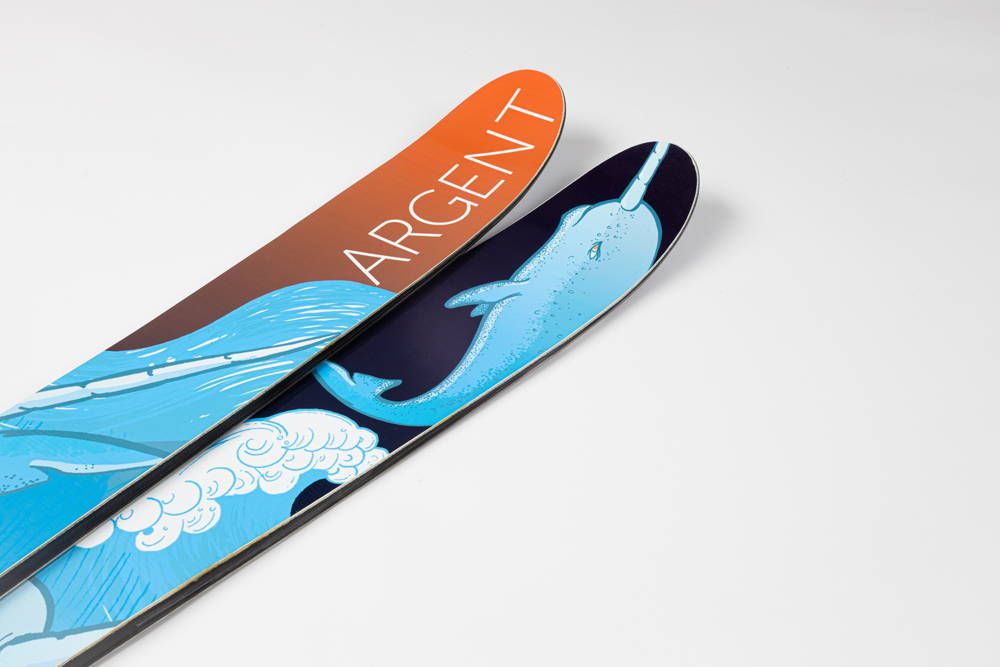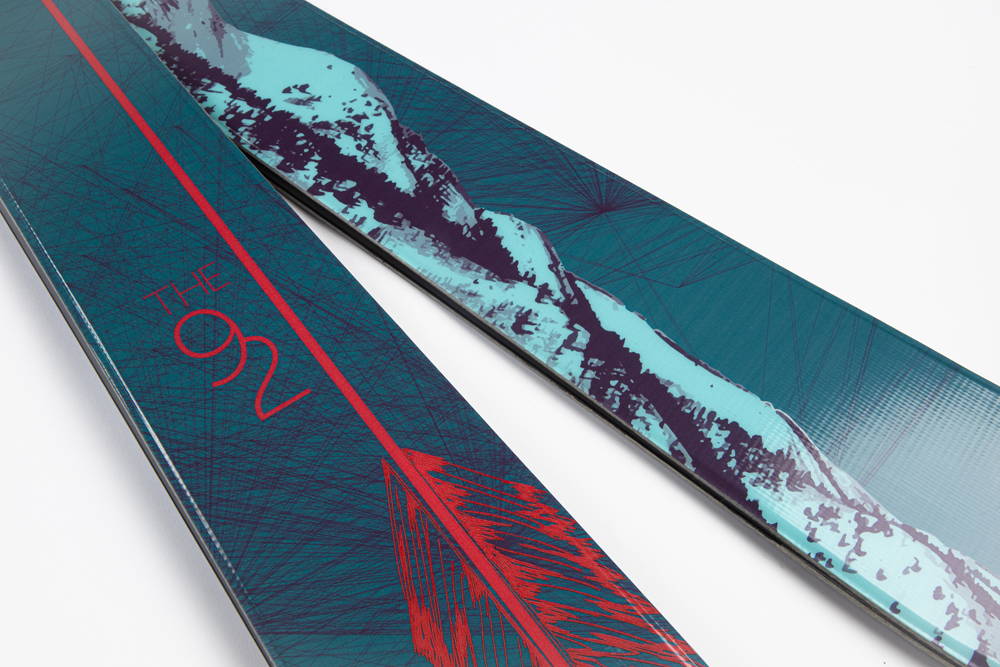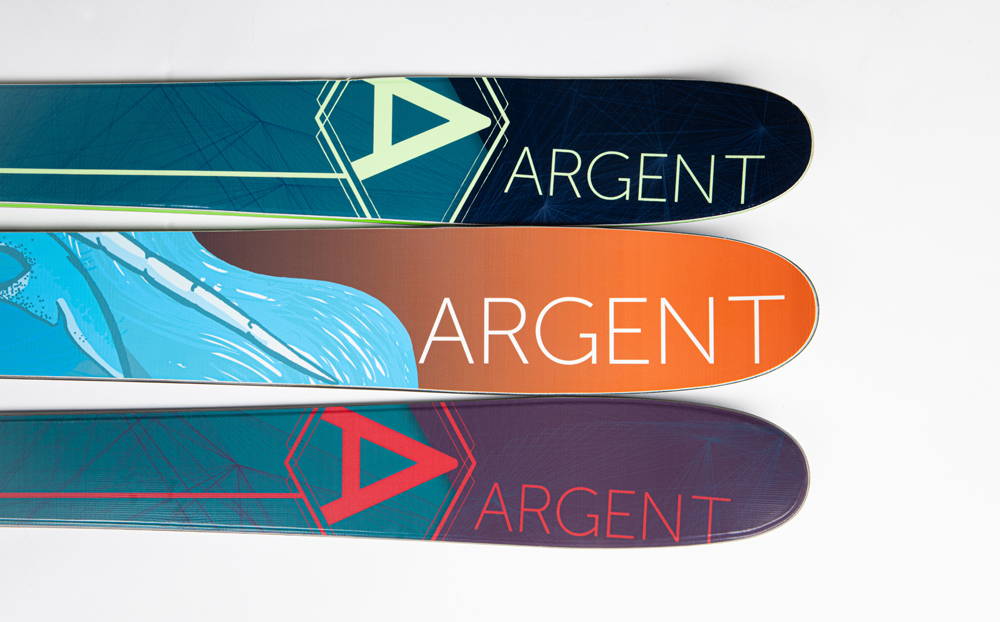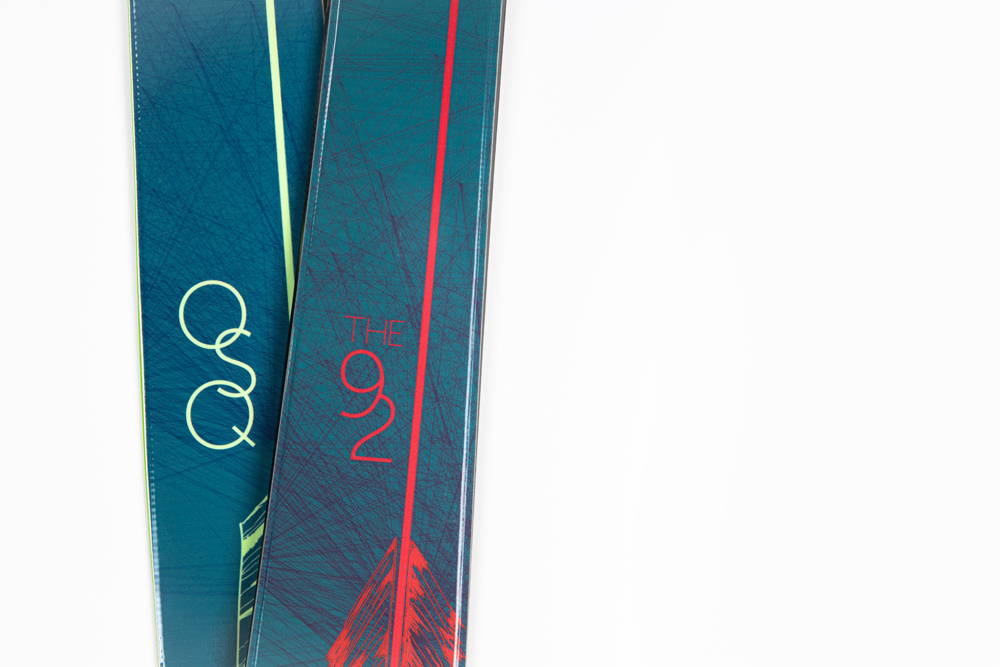 MADE YOUR DECISION?
STEP 4: CHOOSE YOUR ARGENT SKI